Oslo Pride 2019, June 19-22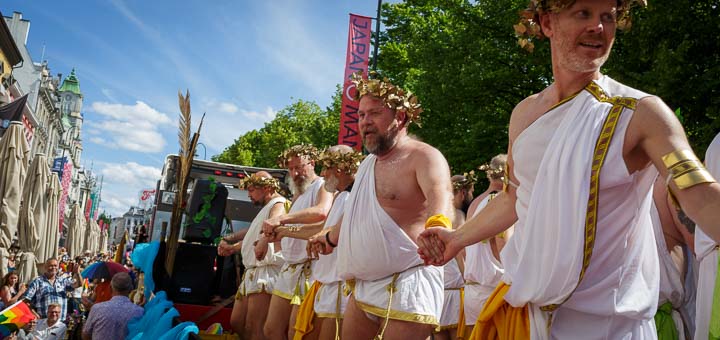 Norway Bears event program for Oslo Pride this year is extensive. We are very visible both in Pride Park, in the parade and our own Mega Bear Party on Saturday.
Pride Park – Bear Stage and our own bear bar
Norway Bears have our own bear bar and a bear stage with full program every night from Wednesday to SaturdayPride Park, både med egen bar og Bear Stage (BamseScenen in Norwegian). There's a Norwegian oktobearfest Wednesday, bear bingo on Thursday, lots of musical performances and other acts such as Broadway Backwards on Friday, Big Daddy Karsten Goes Bear Saturday and lots more.
A full program, but only in Norwegian, for the Bear Stage is available on Facebook, https://www.facebook.com/bamsescenen/. The full program for Oslo Pride can be found at https://www.oslopride.no/, also Norwegian-only for now, unfortunately. Some English info can be found at www.visitoslo.com.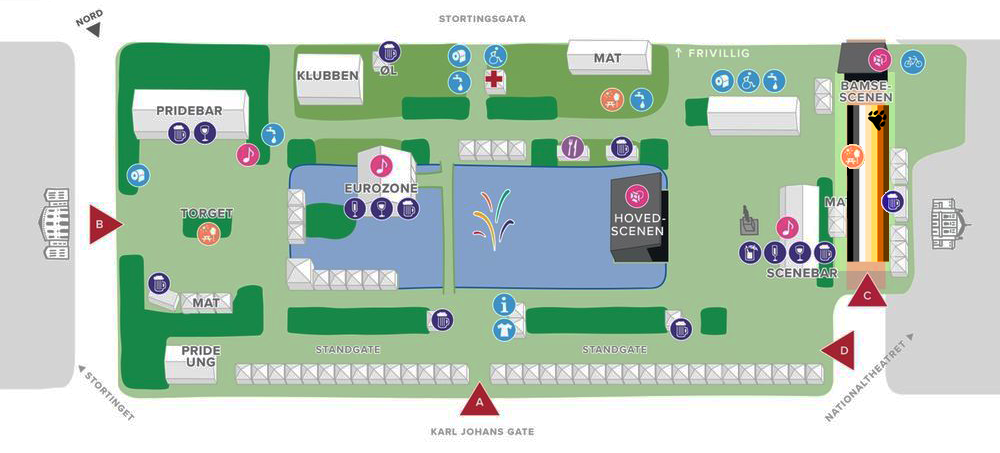 Saturday Pride Parade – Norway Bears with our own truck
Norway Bears have our own truck in the parade. I believe it's already full booked, but lots of bears will walk behind it in the parade. You are all warmly welcome to join us in the parade, join us either from the beginning in Grønland, or when you see us along the route.
The parade starts in Grønland at around 1 PM and ends up in Spikersuppa and Pride Park. More details and route map available here: https://www.oslopride.no/pride-parade (Norwegian-only).
Mega Bear Party
The Mega Bear Party is by far the biggest bear party of the year in Oslo. It starts on Saturday June 22 from 9 PM and is located at Melahuset next to the Rockefeller venue where the main party of all Oslo Pride takes place simultaneously. See more about the party here: www.norwaybears.com/en/2019/06/mega-bear-party-oslo-pride-june-22/

You can also follow Norway Bears on Facebook on our mainly Norwegian-language group, https://www.facebook.com/groups/norwaybears/, and our English page, https://www.facebook.com/NorwayBears/.